Richard Malsch
Guest
Posted the following as a review, but I think it warrants mention here as well …
I wholeheartedly agree with the other reviews. Signed up for 1 free month, got 8 very cheap indie games, and if you dig further on their website, they clarify that everyone gets 8 randomly assigned games, so it's HIGHLY UNLIKELY you'll ever get 1 of the 3 example past crates you'll see on their homepage. And just like has been said, they require that you cancel 3 days before your billing date, which is 21 days prior to the games arriving … meaning you must cancel by the 24th before you're billed on the 27th for the games you'll receive on the 17th of the next month. I'm already challenging the billing that they just handed me with no warning about prior games arriving or the upcoming billing, and which I'm told by Support is spelled out in the terms & FAQ's, neither of which are accessible once you login to the site. When you get the email from them notifying that a CC charge has occurred, the email lists the amount in US dollars, but the website says the same number was billed in GB pounds, and the exact details of the charge are listed as some garbage decimal number with no currency. Avoid these scammers, and stick to a known site like Humble Monthly which does give you at least a AA (if not AAA) game each month, and everyone gets the SAME curated games.
There's a picture posted with this deal here …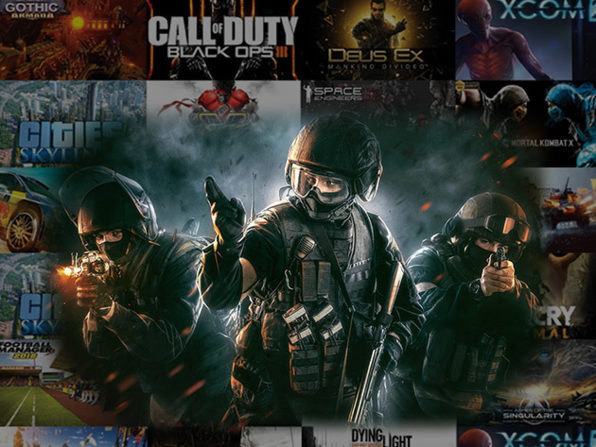 … but I guarantee you will never see any AAA-budget games from Ubercrate because you will only get 8 random games from their huge stack of 8 low-priced indie titles, so please don't fall for their deceptive marketing.