Pylonos
[@lm77a]
How to register oMega Commander:
Click Home button in the left top corner of the window:



Click "Register oMega" at the bottom of the drop down menu. If you don't see it, your copy is already registered, so instead you can use "About" dialog to see or change registration: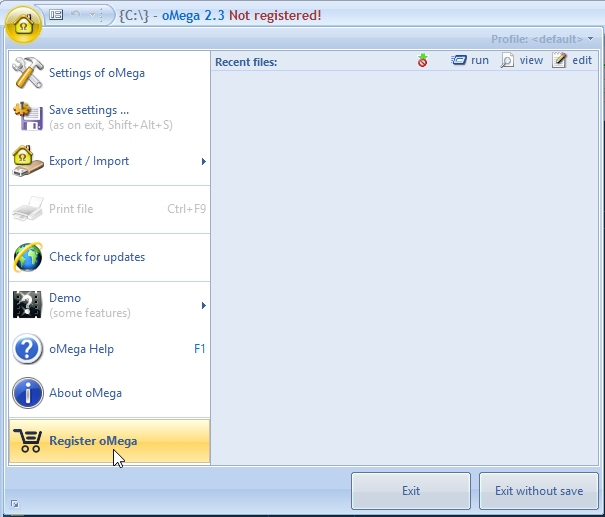 Enter your email address for the name and the license code you received in the email from SharewareOnSale and click OK: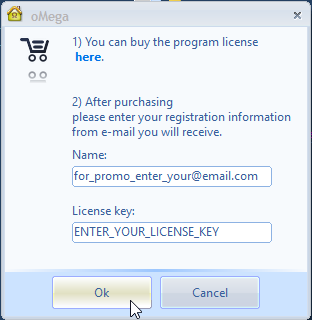 At the end you should see the success confirmation: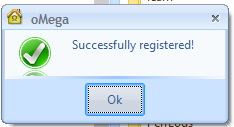 Also when you start an unregistered copy of oMega Commander you may see the following registration popup, where you can enter your license: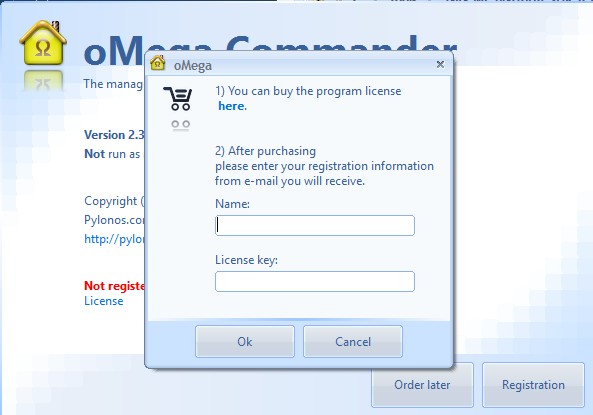 Hopefully that helps.
The Pylonos Team.