GDocsDrive is a fully functional Google Drive client app, which allows you to manage Google Drive files from your desktop and programs instead of working through a browser — without using disk space on your hard drive!
With GDocsDrive, you can harness the full power of your Windows applications to edit Google Drive files with ease – not only documents, spreadsheets and powerpoint slides, but also images, text files, or any format supported by your local software.
Seamlessly manage Google Drive from the comfort and power of your desktop.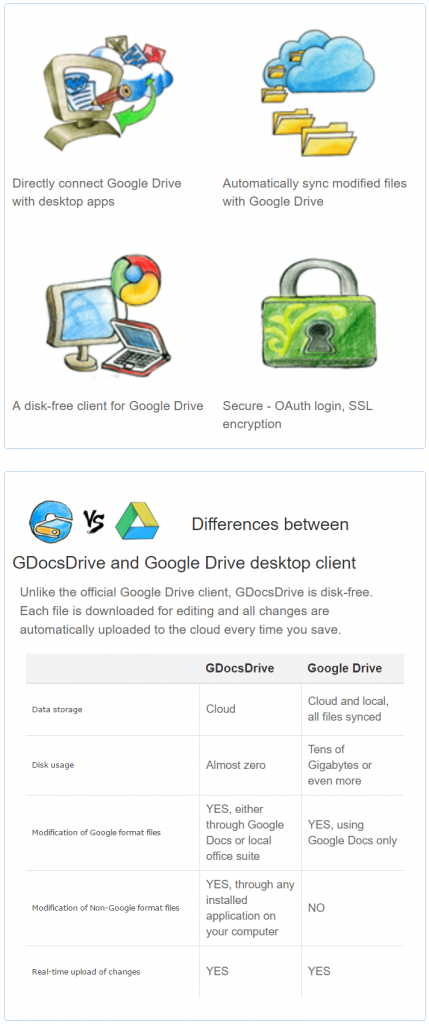 You are allowed to use this product only within the laws of your country/region. SharewareOnSale and its staff are not responsible for any illegal activity. We did not develop this product; if you have an issue with this product, contact the developer. This product is offered "as is" without express or implied or any other type of warranty. The description of this product on this page is not a recommendation, endorsement, or review; it is a marketing description, written by the developer. The quality and performance of this product is without guarantee. Download or use at your own risk. If you don't feel comfortable with this product, then don't download it.
You May Like