Hi friends,
In January of this year we ran a giveaway of Kotobee Author (Basic). The terms of the giveaway allow you to keep and use Kotobee Author for life, as long as you don't update it or try to reinstall it. However, earlier this week the developer of Kotobee sent out emails asking that SoS'ers pay an invoice, such as shown in the screenshot below: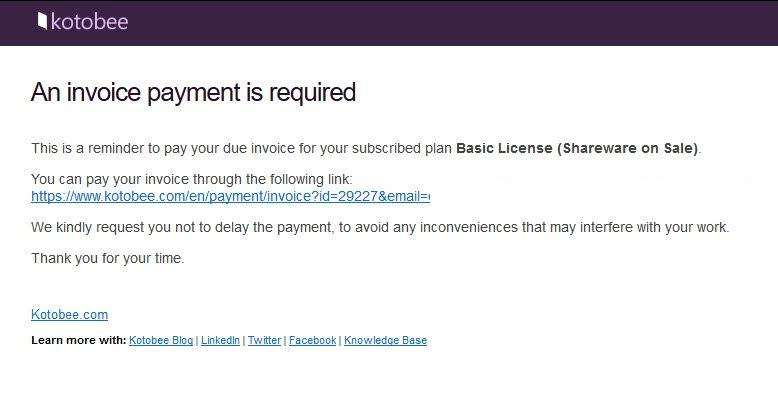 Please note, SharewareOnSale did not send this email and we did not approve Kotobee to send it to you. You do not have to pay any invoice and requesting any payment from you is strictly against our terms and conditions. Kotobee Author should continue working for you without paying the invoice.
I've talked with the developer of Kotobee and they have told me this email was sent out by mistake. They have apologized and told me they sent a follow-up email telling users of this mistake. I sincerely apologize for any issues this may have caused. Again, do not pay the invoice.
Please remember, if ever a shady developer invalidates your giveaway, please contact me. If your concern is legitimate, I will always take strict action against the developer.
Thanks all!
Take care,
Ashraf
Mr. Boss @ SharewareOnSale